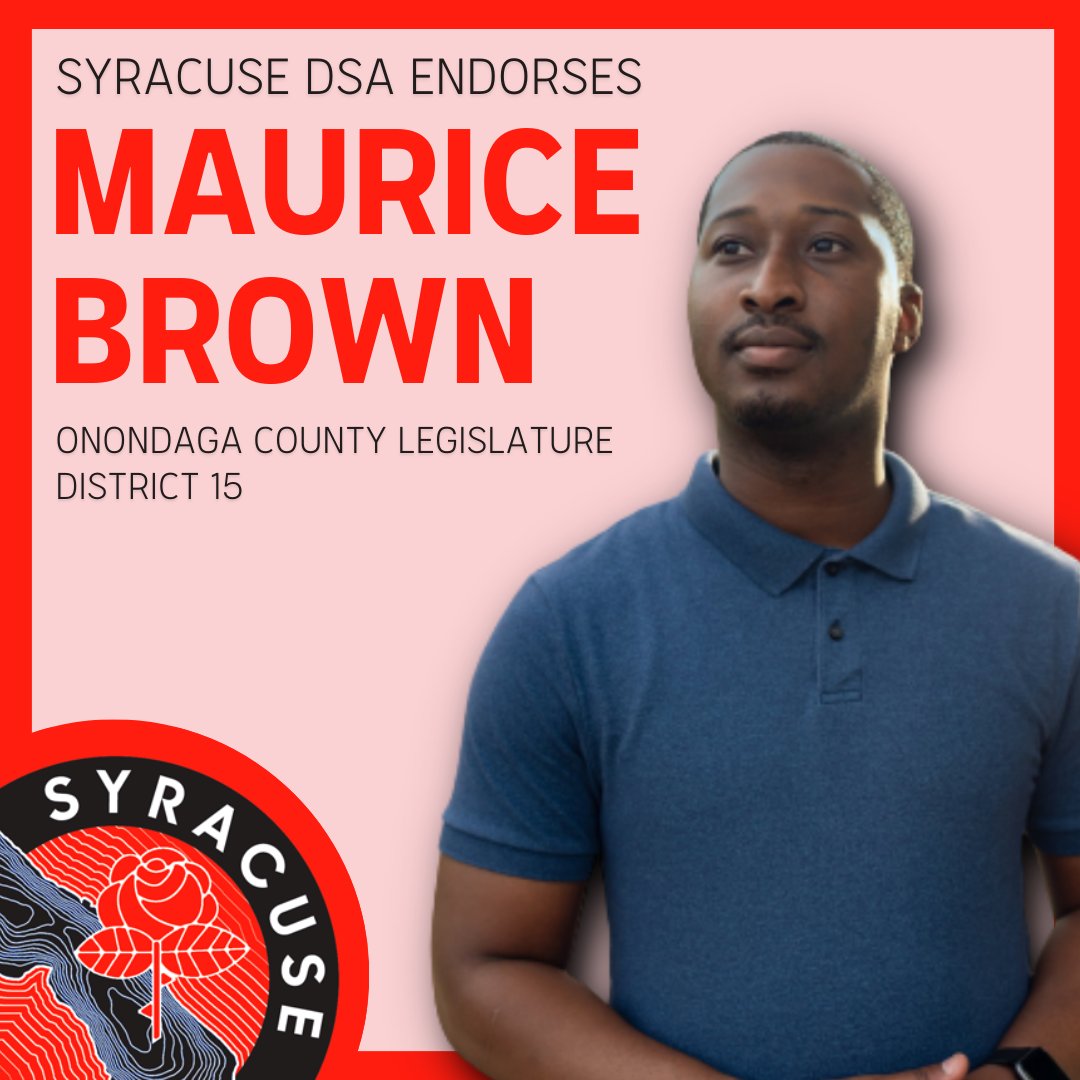 Syracuse DSA endorsed Maurice (Mo) Brown for County Legislature District 15 at our General Meeting on April 16th, 2023. Mo is a DSA member and former Steering Committee member.
Mo's commitment to affordable housing, public transit, #PublicPower, and Leader Freedom will put people before profit and bring a democratic socialist voice to the Legislature.
To learn more about Mo and his vision for Onondoga County, visit his website.
Syracuse needs new blood in the County Legislature. People who won't put Aquariums before Lead Freedom.

Tweet